Shopping Cart
Your Cart is Empty
There was an error with PayPal
Click here to try again
Thank you for your business!
You should be receiving an order confirmation from Paypal shortly.
Exit Shopping Cart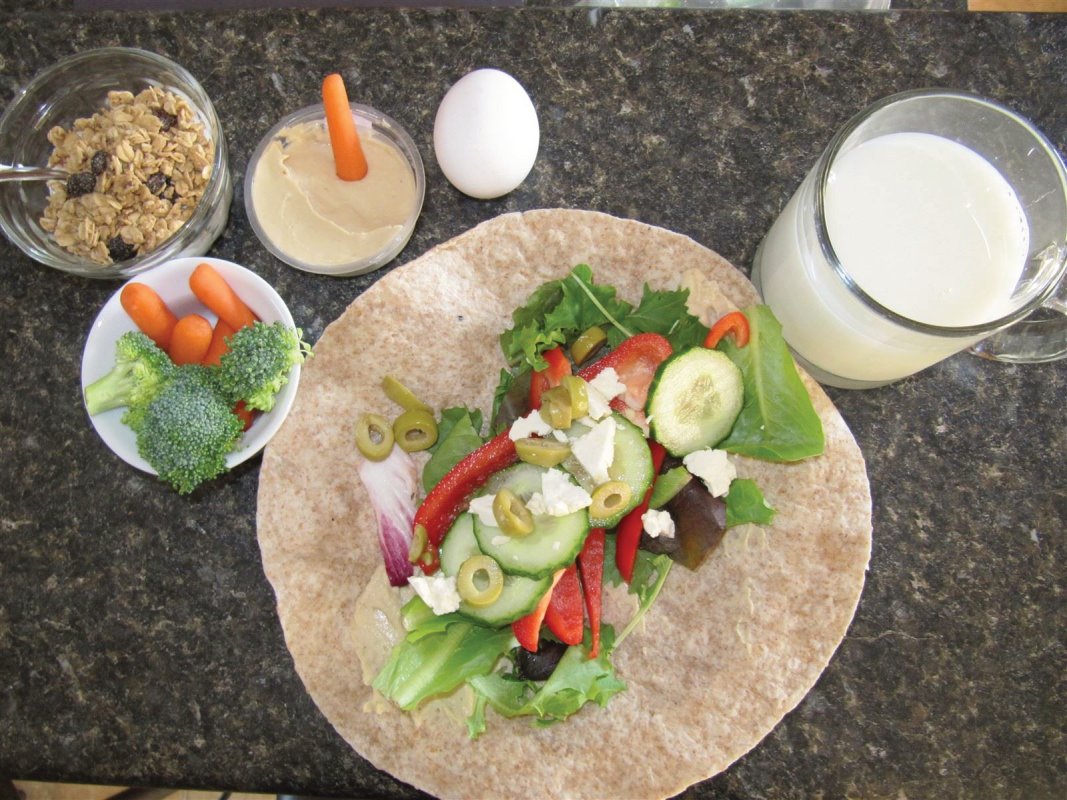 I get clients asking for an example of a meal I might eat in a day. So....here is today's lunch! I am in no way perfect but do try to plan ahead and eat clean whole foods, striving to meet my daily recommended values according to the Canada Food Guide. So, here is todays lunch;
1 glass of skim milk
1 whole grain wrap with mixed greens, red pepper, cucumber, olives, feta, with hummus spread
Raw carrots and broccoli with hummus
Hard boiled egg
Greek yogurt (plain, 2g sugar, 18g protein) with a sprinkle of granola. Just under 700 calories. This left me feeling happily full and satisfied until 4pm when I grabbed an apple as I ran out the door for two more boot camp classes! I try to always make sure I have 1. a lean protein, 2. fibre, 3. healthy fat. (Next time I will swap my feta for some gaucamole!) I tend to eat larger meals for Breakfast and Lunch and a smaller supper meal. I am very active and want to make sure that I am fuelling properly for a great workout so every couple months I like to track what I am eating on either
http://www.eatracker.ca
or
http://www.choosemyplate.gov/
. Check them out!
/